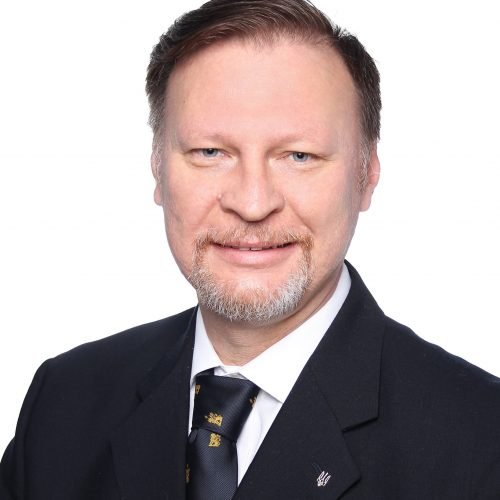 Mykola Mikheiev, CPP, PCI, PSP
Leadership Track
Chair, ASIS International Ukraine Chapter
Mykola MIKHEIEV is a Ukraine bar advocate and SOC Officer (Security Operations Centre) with EUAM Ukraine (European Union Advisory Mission). Mykola is also the due diligence and freelance
investigating specialist as a certified CFE (Certified Fraud Examiner). He is an IT sector consultant on
the convergence of Physical, Personnel, and Information security. Educated with UK Defence
Academy, he is a retiary of Ukraine law enforcement. Mykola worked with the Ukraine National
Bureau of INTERPOL, Ministry of Interior personnel, and internal investigation inspection and was
seconded to the diplomatic post with the Ministry of Foreign Affairs of Ukraine to the Middle East.
Mykola also had experience with international UN, OSCE, and EU peace-enforcing field missions and
worked at UN Secretariat in New York as a volunteer. Mykola was acquainted with ASIS in 2015 while
working with security subcontracting companies for International Governmental Organizations in Iraq and Afghanistan. In December 2018, he was among the first security professionals who pass the newly introduced ASIS APP certification. Being devoted to continued professional education, Mykola
endured ASIS board certifications and passed CPP in January 2020 and PSP in November 2020. Mykola culminated as the first Eastern European crowned with triple ASIS certifications in March 2021 when he gave the ASIS PCI exam. Mykola has been leading the ASIS Ukraine chapter as elected Chairman since 2021 and has been acknowledged by ASIS International as the CPP trainer at the GSX 2022.